Rent an alpine house at Kreischberg in Murau
This chalet complex is located just a few meters from the Kreischberg ski area and is characterized by its modern wooden construction. Just a stone's throw from the slopes, the holiday village with its atmosphere offers an offer in the best location.
We start with KB 10a: This alpine house is hard to miss. It currently forms the center of our chalets in the Holiday Park Kreischberg. Unique is especially the covered whirlpool on the terrace. Thus, you are protected even in bad weather.
Experience the perfect mix of modern furnishings and cozy alpine house feeling in alpine house KB 11a. Enjoy the proximity to the Kreischbergbahn, only a few minutes walk away, and experience unforgettable skiing days/hiking days. Experience the comfort and location that could not be closer!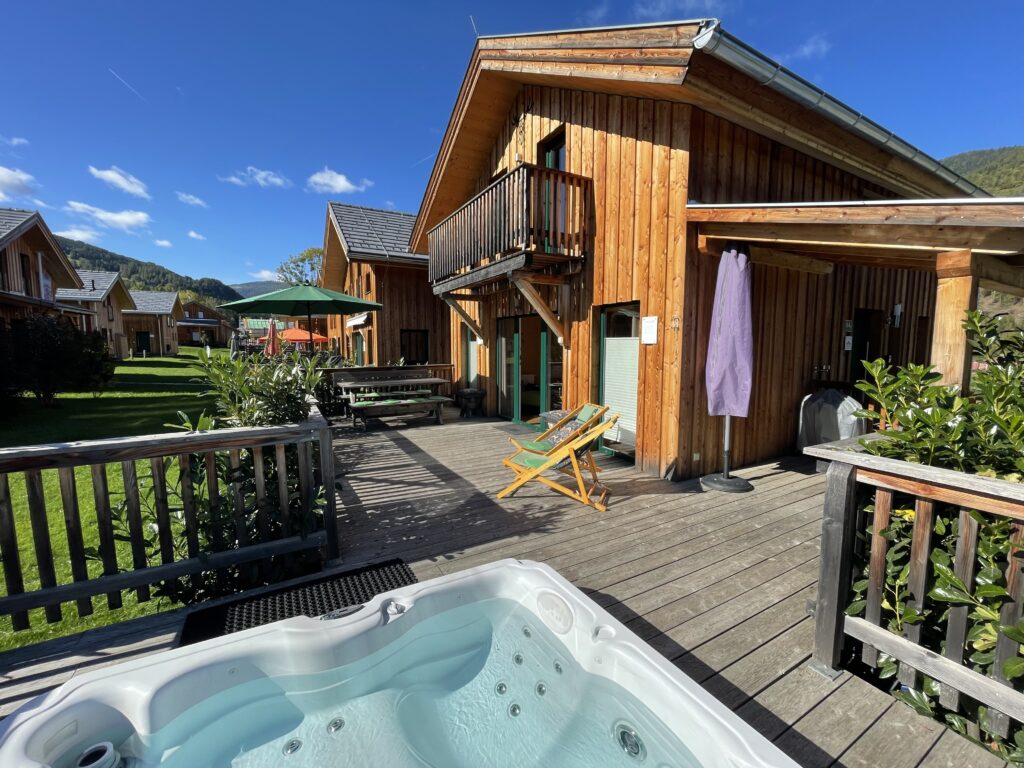 In this cozy alpine house you will find everything you need for an unforgettable vacation. With a terrace with mountain views, 4 comfortable bedrooms and 2 bathrooms, as well as a fully equipped kitchen and an additional whirlpool, you will feel right at home. Enjoy the beautiful view and relax after an exciting day in the mountains.
Would you like to go on holiday with us?